Xiaomi / My Bunny, a bot that is armed piece by piece
It is worth noting the great toy to assemble Xiaomi, which is also a high-tech device and can be programmed to perform different functions.
My Bunny is a robot that you can assemble to your liking, although it is not the simple toy of assembling pieces of lego. Is much more.
The toy consists of 978 accessories (pieces) and thanks to a logic block that is included in the package you can program a wide variety of actions from the application of the product.
On the internet we can find several videos that indicate the operation of the application and show you different utilities and ways that can be given to the robot.
This is not the type of game to put together for children, My Bunny also allows you to learn basic notions of programming.
In the indications of the product it is indicated that My Bunny is for over 10 years, for the large number of pieces that make up the toy.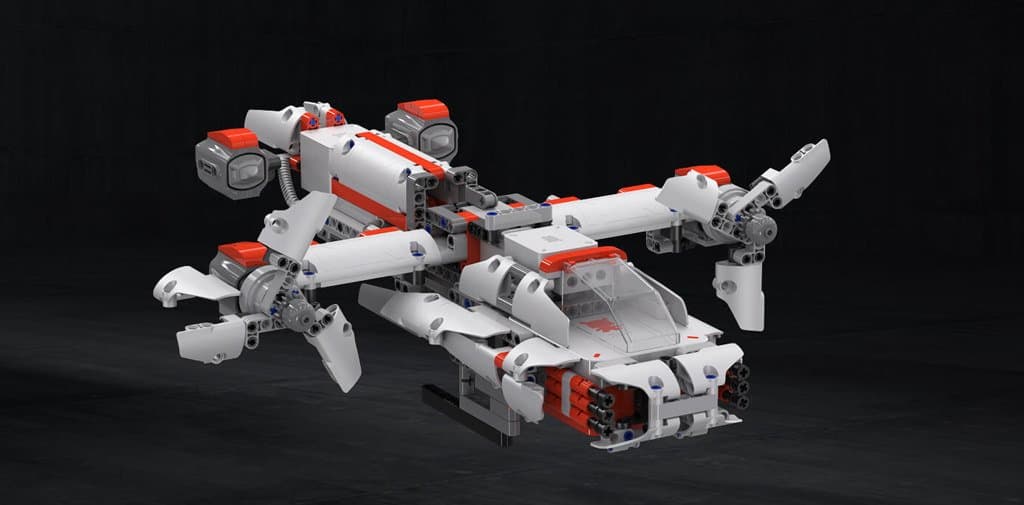 We highlight the instruction manual for mounting the robot that has multiple descriptions and photographs. Inside we can find several models designed by Xiaomi.
The main processor of the Mi Bunny is a piece of highly technological engineering and robotics. In addition to being in charge of moving the toy, it is also responsible for balancing the robot through an inverted pendulum system. It also includes four USB Type C ports to install other peripherals or recharge the processor.
As for its motricity, the Mi Bunny includes 2 powerful engines that can reach speeds of 133RPM. Thanks to its photoelectric decoder, the robot can accurately determine the direction and speed at which to move.
My Bunny's programming software is pretty basic. Thanks to a user interface that uses graphic blocks with the actions we will not have to worry when it comes to deciphering how to make the Mi Bunny walk or dance.
The application to later handle the toy is also very intuitive. The control is specially designed to be easy. We have 3 different ways to fly it.
In addition, manufacturers took safety measures to prevent fire. Therefore, the motor automatically switches to safe operating mode in case of overheating.
Xiaomi has developed a special application that is available on both Android and iOS. Just install it on your smartphone and connect to the robot via Bluetooth.
Text and image source: https://xiaomi-mi.com/…/xiaomi-mi-bunny-mitu-toy-block-robot/