Q.bo / One, an open source personal robot for the whole family
Today there are many personal robots, they are always configured in a way and we can not change the parameters in our own way.
Q.bo One is a robot that will allow us to interact and, in addition, we can learn robotics and programming when assembling it in order to expand its functions, since we can improve its hardware and software capabilities.
Q.bo Robot of a second generation for developers, fans and children.
It is a new robot from TheCorpora Robotic Company has been launched on Indiegogo, where it can be ordered, in the form of a kit and fully built, for delivery in December.
Aimed at creators, developers, educators and, above all, children Qbo comes from the Barcelona company Thecorpera, which already in 2011 brought out the original Q.bo Evo.
​
​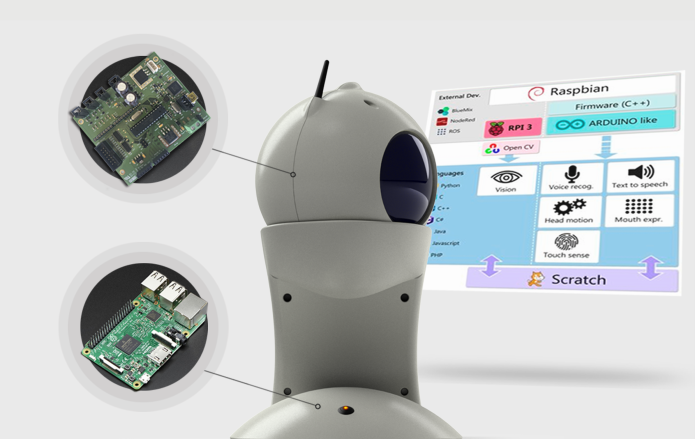 The robot is made from open source based on Arduino and Raspberry Pi. Quantity of possibilities when programming this interesting robot. You can make use of the different virtual assistants existing in the market.
This project can be found on the Indegogo financing page. At the moment, it has already exceeded the goal established at the beginning, without a doubt a project that is getting enough interest within the platform and that will surely bring good results.
Without a doubt, Q.bo One, is a robot to do what we want with it and, the most interesting thing is that we will always learn or we will be devising something as great as integrating Alexa inside for example. Also, the young people of the house could get to learn programming in a more direct and efficient way.
​
The Q.bo One is the second-generation product of Thecorpera and, like its predecessor, comes in the form of a kit with clear instructions that make it easy to build.
An Indiegogo campaign is currently being carried out that allows customers to buy kits at wholesale prices, both with ($ 369) and without ($ 299) the Raspberry Pi3, the SD card and the required software.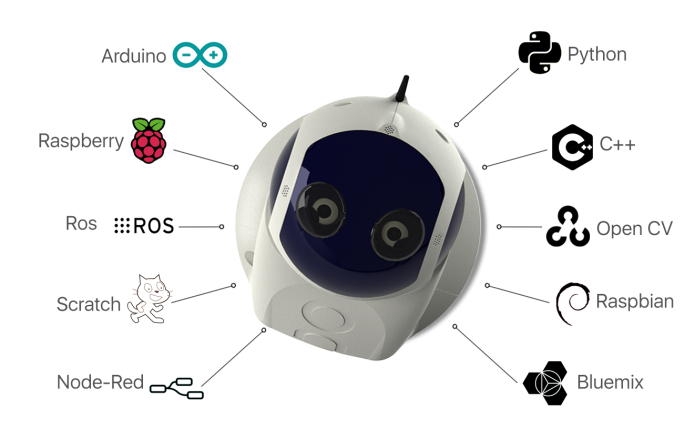 También puede pedir un Q.bo uno totalmente construido y probado por $ 499 más el envío.
Otra opción es comprar un Core Technology Package que incluya el QBoard, Raspberry Pi3 y la tarjeta SD ($ 99) que es para los fabricantes que quieren construir sus propios robots y dispositivos automatizados.
También hay la opción de comprar el kit de hardware, una caja para el Q.bo One y sus servomotores, sin ningún software, controladores y CPU.
​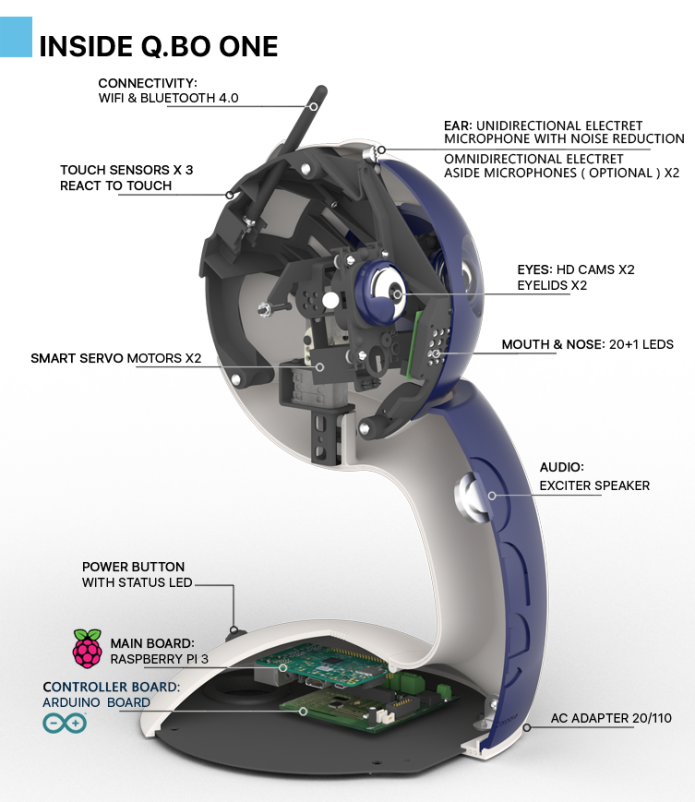 Source text: Indiegogo, Q bo