Int-Ball is a space-driven floats drone-camera that is in a state of test in the ISS.
It is prepared for microgravity, being able to move both from the earth floats remotely and autonomously.
Int-Ball is a drone equipped with a camera that will serve to examine the interiors of the ISS.
Kimo, as the drone is called, is in the experimental module since June 4, although it is in a phase of verification and initial tests, and it is not a device that is used regularly and reliably in the daily tasks within the station.
It is a drone with spherical cameras that allows to visualize in real time everything that happens in the ISS.
It connects to the network of the station and from its base in Japan, you can visualize everything that happens.
​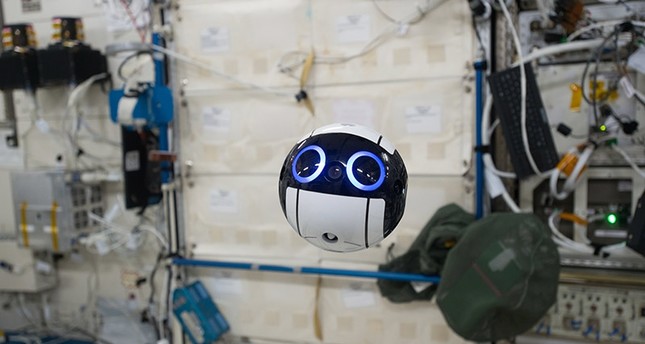 The Int-Ball can move autonomously in space and record still and moving images under the remote control of the JAXA Tsukuba Space Center thanks to a system of miniaturized internal sensors and inpulsores, with electronic control and braking, by means of a module called Miniaturized Attitude Control Sensors and Actuators All-in-one Module.
The core of the Int-Ball drone chamber, which measures 15 cm in diameter, is a three-axis control unit.
The cube-shaped brain drives 12 fans located near the surface of the robot, which adjust their position in zero gravity.
A navigation camera looks out for 3D pink dots, which serve as reference points for the drone camera inside the International Space Station.
The Int-Ball drone camera could make astronauts more efficient in the ISS. JAXA says that crew members spend close to 10 percent of their work hours with a video camera in hand, filming work or equipment that requires additional evaluation.
A floating drone camera could, in theory, relieve the crew of that responsibility, giving them more time to conduct experiments and perform various repairs.
Source video, image and text: TomoNews US